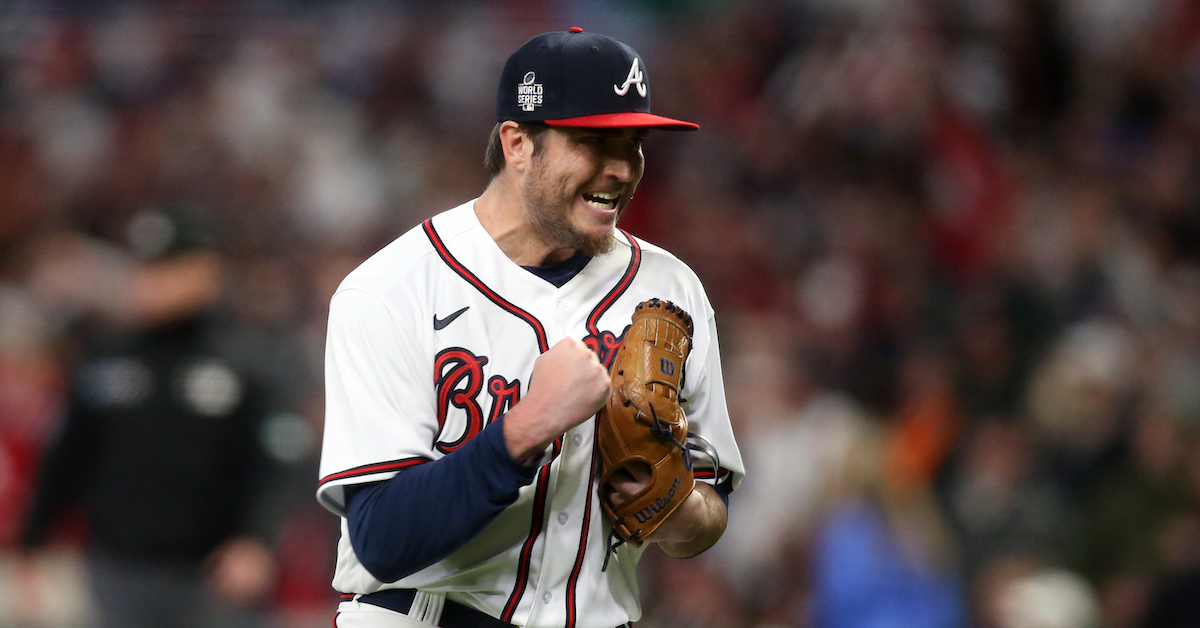 The San Francisco Giants started their week off by announcing a new free agent signing: right-handed pitcher (and sometime Elliott Smith look-alike) Luke Jackson. And for a career middle reliever, it's a pretty big commitment: $3 million in 2023, $6.5 million in '24, and a club option for '25 that will cost $7 million if exercised, $2 million if not. That's a total guarantee of $11.5 million over two years.
Jackson, 31, was originally a Texas Rangers draft pick, but spent the past six seasons with the Braves. He was last seen among the vaunted bullpen that helped carry Atlanta to the 2021 World Series title. Jackson tied with Will Smith for the most appearances by an Atlanta reliever (71) and had the lowest ERA on the staff (1.98). He made 11 more appearances in the playoffs. Nine of those were scoreless; the other two (four earned runs in 1/3 of an inning in Game 3 of the NLCS; two batters faced, two doubles in Game 6 of the NLCS) were very much not.
You might have clued in to the fact that Jackson hasn't pitched in a meaningful game since the 2021 World Series, which was more than a year ago. If so, congratulations on remembering that it's 2023 now — lots of people are still struggling with that. But yes, Jackson had Tommy John surgery in April of last year. Based on normal rehabilitation times, it wouldn't be shocking to see him pitch for the Giants at some point in 2023, but it would constitute a minor medical miracle if he were able to return for Opening Day.
That, presumably, informs the structure of Jackson's contract. He'll make less than half as much in 2023 as in '24 or '25. And the option year serves as a hedge against Jackson taking longer than anticipated to return to full fitness; if he can't pitch this season, the Giants still have a decent middle reliever under team control for two years.
But this deal was obviously struck under the premise that Jackson will one day not be hurt. So what kind of pitcher have the Giants got themselves?
Well, Jackson is a power righty's power righty, a big, stocky fella with plus fastball velocity and a hard slider. Jackson's four-seamer comes in at 96 mph on average, and in 2021 he threw his 87-mph slider 51.7% of the time. That's eighth among the 338 pitchers who threw at least 50 innings in the majors that year. There's also a curveball — at 84 mph, hard by league standards, slow by Jackson's — that he mixes in once or twice an appearance.
As one might expect from the archetypal power righty reliever, life with Jackson can be a bit unpredictable. After two average seasons to start his tenure in Atlanta, Jackson had something of a breakout year in 2019, posting a 33.7% strikeout rate and serving as Atlanta's closer for two months. Then in 2020, his strikeout rate was cut in half and he posted an ERA of 6.84 in 26 appearances. (His K/9 ratio was also 6.84 in 2020, oddly enough. ERA=K/9 seasons are more common than you might think, but it's never a good sign when that happens.)
And then in 2021, Jackson posted that 1.98 ERA, the latest evidence that he was created in a lab to confound ERA-based analysis. Jackson's FIP in 2021 (3.66) was not only higher than it was in '19 (3.24, with an ERA of 3.84), it wasn't that much lower than it had been during his disastrous '20 (4.37). What Jackson had going for him in 2021 was basically every fluke indicator in the early-2010s sabermetrics book:
Luke Jackson Through the Years
| Year | IP | ERA | FIP | K% | BB% | BABIP | HR/FB | LOB% | wOBA | xwOBA |
| --- | --- | --- | --- | --- | --- | --- | --- | --- | --- | --- |
| 2019 | 72 2/3 | 3.84 | 3.24 | 33.7 | 8.3 | .386 | 25.6% | 77.8 | .311 | .263 |
| 2020 | 26 1/3 | 6.84 | 4.37 | 15.2 | 9.8 | .389 | 11.1% | 60.5 | .371 | .327 |
| 2021 | 63 2/3 | 1.98 | 3.66 | 26.8 | 11.1 | .253 | 12.5% | 90.2 | .270 | .313 |
SOURCE: Baseball Savant (xwOBA)
Suffice it to say, the risk of BABIP and strand rate regression is considerable, but not as considerable as that 6.84 ERA in 2020 would lead one to believe. There are, however, two underlying numbers to watch: fastball velocity and groundball rate. The 2019 and '21 seasons were the two best of Jackson's career, so it won't come as a surprise that those were the two seasons in which Jackson threw the hardest: about 96 mph, as I've said. In every other season of his major league career, including 2020, his fastball was more in the neighborhood of 94 mph. And in every other season of his major league career, he was within a couple ticks of replacement level. Useful, but not useful enough to devote multiple years and multiple millions of dollars to. When Jackson comes back, the Giants should make sure he's fully healthy and that he's throwing as hard as he was in 2021.
The other thing Jackson does well, apart from throw hard, is get grounders. In 2021, Jackson's slider was among the best in baseball, but not because he used it to get strikeouts. His whiff rate (34.1%) was almost exactly middle-of-the-pack among pitchers who threw sliders that year, according to Baseball Savant. Batters would eye up that hard-dropping slider and instead of missing altogether, they'd get on top of it and beat it into the ground. Opponents slugged just .241 off Jackson's slider in 2021, leaving him one spot behind Josh Hader on the leaderboard.
In 2021, Jackson's groundball rate was 52.5%, which is great — 40th out of 338 pitches with at least 30 innings pitched. But he was over 60% in both 2019 and '20, which is genuinely elite, like Logan Webb territory. Jackson's walk rate (11.1% in 2021) makes him less than an ideal candidate for mid-inning double play-getter, but keeping the ball on the deck is a big part of pitching successfully in the majors.
And if Jackson ends up being one of San Francisco's relief aces, something has either gone extremely right or extremely wrong out there. When he returns, he'll slot in quite nicely as a middle reliever on a team that's going to have Camilo Doval and the Rogers brothers throwing most of the high-leverage innings anyway.
Speaking of which, the Giants have quietly done something cool with their bullpen: They've constructed a visual representation, in the form of their pitchers' arm slots, of the times of day at which your cat thinks it's time to eat. Behold: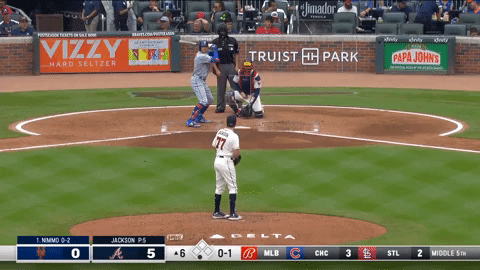 Luke Jackson: 1 o'clock. "You're having a turkey sandwich for lunch? Surely you mean we're having a turkey sandwich for lunch."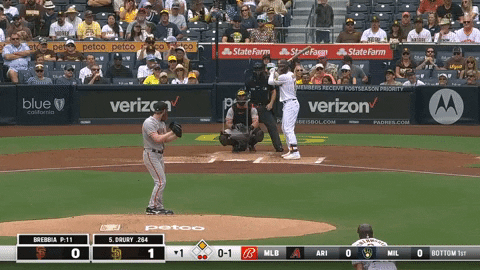 John Brebbia: 2 o'clock. "What do you mean I got a piece of cheese an hour ago? I don't remember that."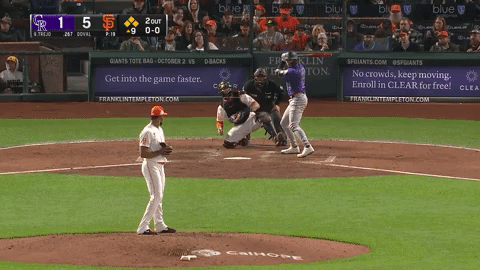 Camilo Doval: 3 o'clock. "I've eaten at 5:30 PM every day of my life, but perhaps today will be different if I knock this stack of papers off the desk."

Tyler Rogers: 6 o'clock. "I just ate all my food and now my bowl is empty. Please refill it, this is an emergency."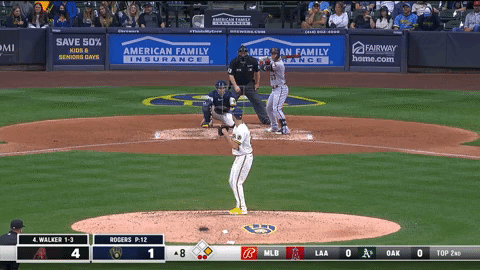 Taylor Rogers: 9 o'clock. "Did you leave any dirty dishes in the sink? If you did, I'm going to find them."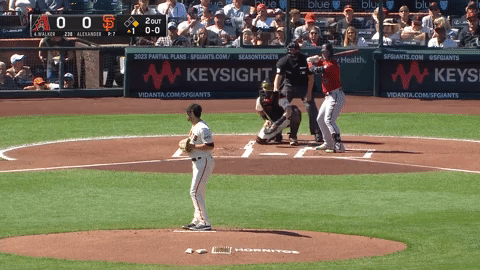 Scott Alexander: 10:30 PM. "Oh, did you want to sleep? I'm going to bang around in the kitchen and see if I can find and open the cabinet with my treats in it."
Pretty impressive stuff. We'll see how long it takes Jackson to get game-ready, and how much of his potential (velocity, groundball rate) the Giants can unlock without running into his previous weaknesses (walks, home runs, huge opponent BABIP numbers). They've got two years, plus an option, to figure it out.