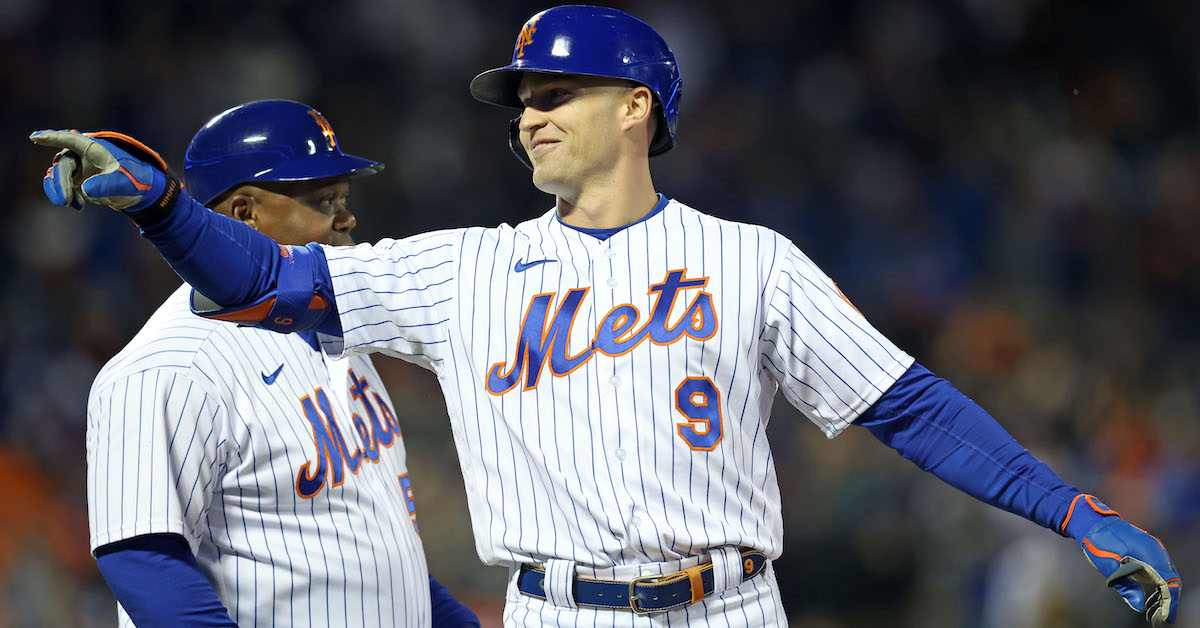 Wednesday marked the return of one of baseball's blessed traditions: Scott Boras Comedy Hour. At most major industry conferences, the sport's most powerful agent has developed a habit of leaning against a wall in some hotel hallway with dozens of the BBWAA's leading lights before him like children at the foot of Christ in the illustrations from a Sunday School tract. This year's GM meetings are no exception.
Over the years, the erudite Boras has modulated the form of his address; what was once a straightforward press scrum became a vehicle for one-liners. Now, Boras uses his time to rip off a series of bodged-together puns and rhyming couplets in praise of his top clients.
It's an odd spectacle with little precedent in American sports apart from — and I make this comparison advisedly — Muhammad Ali. But it is nevertheless an important one. Minutes after Boras got through his set, President Biden addressed the nation after Tuesday night's pivotal midterm elections, and I was so wrapped up in Boras Chat I forgot there was another thing happening.
The thing about Boras Chat is not that the jokes are good, because they usually aren't. (One example: "Profar, so good," which was literally the name of my fantasy baseball team when I was in grad school.) But this time around, Boras hit paydirt. Here it is, as quoted by Jesse Rogers of ESPN:
"There are a lot of teams in the free agent market that are in the waters for a CF. Whoever Pixar guy will be the lucky one to [be] finding Nimmo."
"He's entering a different plane of performance right now," Andy McCullough of The Athletic tweeted. Indeed so. I'm at best an adequate baseball evaluator, but I've spent my entire life in monastic devotion to the study and proliferation of corny-ass jokes. This is my true field of expertise.
In terms of the 20–80 scouting scale, the "finding Nimmo" joke is a 20. It's dreck. I would put a 15 on it if I could. It's not only not that funny to start, but it's also been beaten to death since Nimmo was drafted in 2011. The most soporific baseball fan in your life tired of that joke three years ago. But humor is about defying expectations; we all knew the Finding Nemo pun was coming. Boras, however, took that obvious groaner and built on it with the clever and crafty inclusion of the water metaphor in the first sentence of the joke and the Pixar pun — which is the real punchline — shortly after.
The sudden diversion — we thought we were headed for Finding Nemo only to make a quick stop at Pixar Boulevard first — is genius. It brings to mind the groundbreaking dissonance in the works of Igor Stravinsky or the tactical feats of Hannibal. Moreover, it illustrates a technical felicity I didn't think Boras had.
Anyone who's so much as walked past an Ogden Nash book in a library can exchange one like-sounding word for another, which is all a pun is. But crafting a sentence to fit multiple related puns is an evolutionary step beyond that. And swapping out a two-word phrase for a one-word proper noun that also happens to be a perfect homophone… c'est magnifique. It's art. Taken on the whole, I'd drop a 55 or 60 on the Nimmo joke.
The reason Boras goes up and does this song-and-dance every so often (apart from the genuine amusement he seems to take from the whole enterprise) is to advocate for his clients. The Nimmo joke isn't an argument for Nimmo, at least not a persuasive one, but it gets people talking about him. So after more than 600 words of preamble, and feeling genuine pressure from my editorial superiors to arrive at some kind of salient baseball point, I'm going to take the bait. If Boras wants people talking about Nimmo, that's what he's going to get.
Between Nimmo's unusual origins and certain unique aspects of his style of play — he runs weird, and he runs to first after drawing a walk — it's hard to view his body of work objectively. All the more so since he came to sporting maturity in the last days of the Wilponian Mets empire, which made everyone involved look less like a baseball team and more like the third act of a Coen Brothers farce.
But the numbers don't lie, and the numbers like Nimmo quite a bit. Our rankings have him as the no. 9 free agent in the class and the top outfielder apart from Aaron Judge. Ordinarily, my outlook on free agents is that the safest bets are the absolutely elite top-of-market players, and playing in the second tier is risky; a team is just as likely to find an expensive bust as a bargain. Nimmo is an exception: a second-tier free agent I like quite a bit.
Nimmo is far from a one-dimensional player, but his best tool is the most important one a hitter can have: He gets on base. Over the past five seasons, he has the sixth-highest OBP among qualified hitters, .388, one spot behind Judge as luck would have it. High-OBP hitters tend to walk a lot not just because they're selective and have good strike zone judgment; they also tend to hit for power. If a pitcher throws a strike to Judge, it's with the knowledge that a few seconds later he could have his head in his hands as the ball lands in the left field seats as every beat writer in the park hurries to Baseball Savant to see if that ball really came off the bat at 125 mph or if it just looked like it.
Nimmo, suffice it to say, is not a power hitter. He's just very patient, which is odd for a perennial member of the James Karinchak All-Stars (ballplayers who move like they really have to pee). Over the past five years, Nimmo has the 15th-lowest O-Swing% out of 315 qualified hitters. Even in 2022, when he had the lowest OBP and most aggressive plate discipline profile of his career by far, he had the 23rd-lowest O-Swing% out of 130 qualified hitters.
But this was just his second season with double-digit home runs, and he's never slugged .500. Just for fun, I ran a search for outfielders in the Wild Card era who'd played seven MLB seasons before turning 30 and posted an OBP of .375 or better in 2,000 or more plate appearances.
20-Something High-OBP Outfielders
SOURCE: Baseball-Reference
One thing that sticks out is that Nimmo is 11th out of 12 in SLG, ahead of only Matt Lawton. (Matt Lawton! What a fun group of guys this is to remember!) One way to interpret this list is as an illustration of a weakness in Nimmo's game; however, it was only by looking at these names that the case for giving Nimmo something like five years and $100 million really made sense. He's not a power hitter, or a great basestealer, or even a good defensive center fielder. But in spite of all of those things, he was still a five-win player in 2022 while posting an atypically low (for him) OBP.
You could squint at this list and pitch Nimmo as a poor man's young Andrew McCutchen, but there's an even better comparison. Like Nimmo, Shin-Soo Choo was a high-OBP guy who wasn't an ideal defensive outfielder. He'd steal double-digit bases and hit double-digit home runs, but wasn't either a true burner or a true masher. Choo, like Nimmo, buoyed his OBP by getting hit by a ton of pitches and posting a weirdly high BABIP (the exact same weirdly high BABIP, as luck would have it: .336). And Choo got a seven-year, $130 million contract out of the Rangers eight years ago. If he was seen to be worth that then, Nimmo should be similarly valuable now.
It was an odd joke, but then Nimmo is an odd player. It turns out both are pretty good.