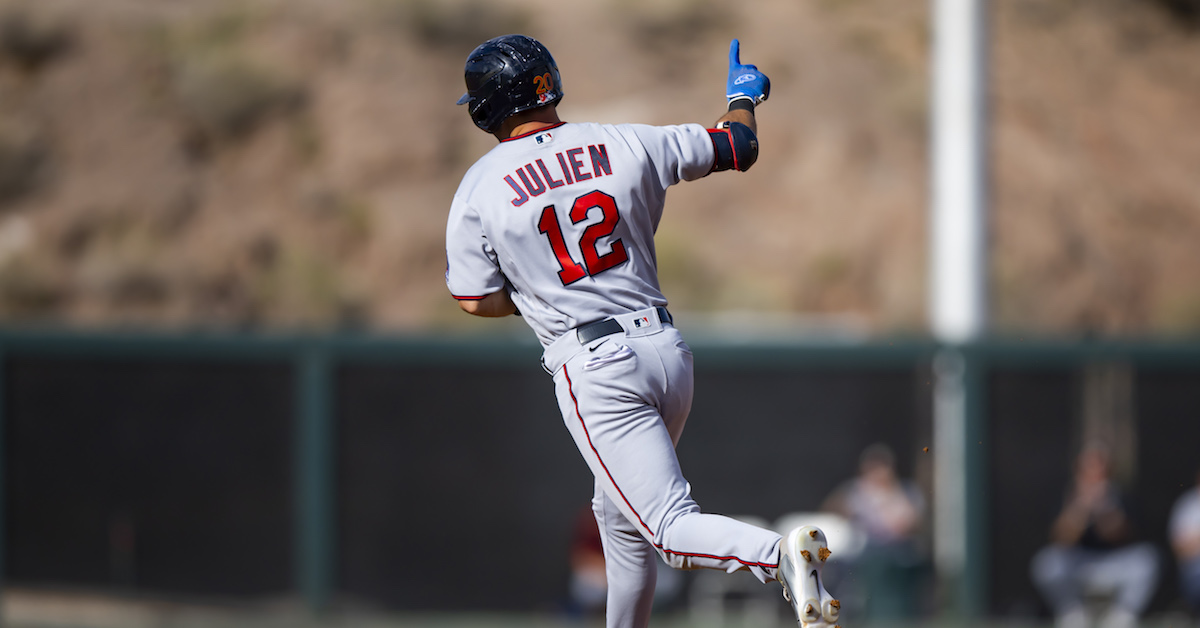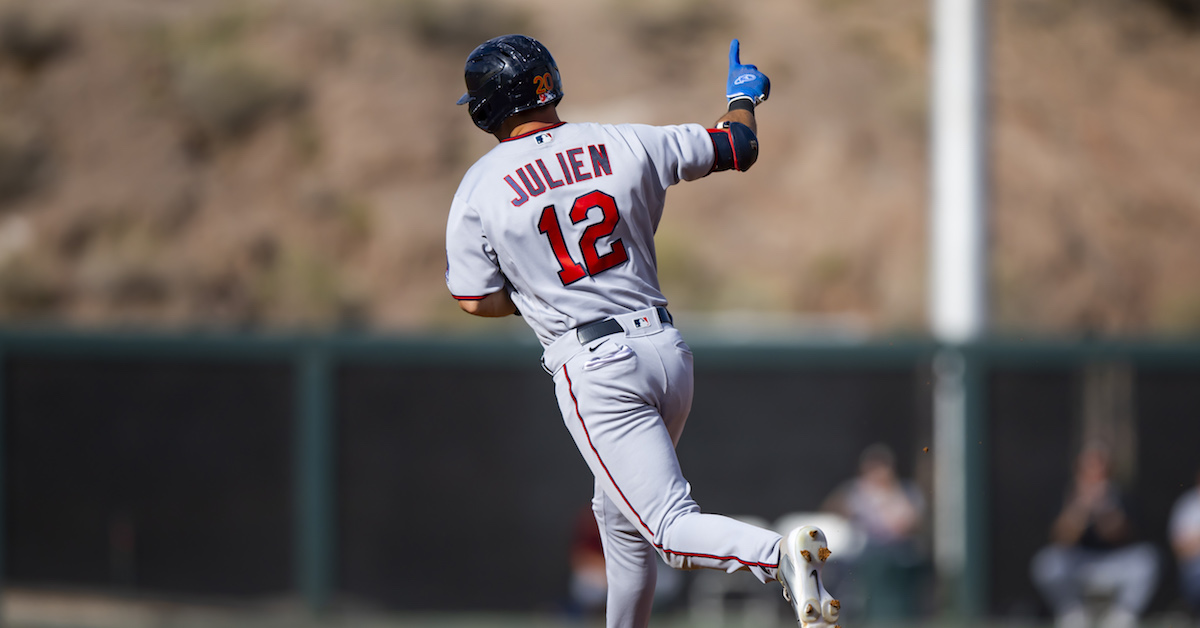 When he was first featured at FanGraphs in October of last year, Edouard Julien was described as having a unique profile and a potentially bright future. A native of Quebec City whom the Minnesota Twins had taken in the 18th round of the 2019 draft out of Auburn University, the left-handed-hitting second baseman was coming off a season in which he led the minors with 110 walks while logging a .434 OBP. Augmenting his patient approach with promising power, he'd homered 18 times between the two A-ball levels.
An adjustment was nonetheless needed. Julien's batting average had been a middling .267, and his 144 strikeouts and 28% K-rate were suggestive of a hitter who'd been guilty of taking too many hittable pitches. Eric Longenhagen addressed the issue this past March. Describing the now-23-year-old, our lead prospect analyst wrote: "Patient bordering on passive, Julien's bat is what will carry him to the big leagues."
Thanks to what has since become a more aggressive attack plan, Julien's bat has him on track to crack the Twins' roster as soon as next season. Added to Minnesota's 40-man roster on Tuesday, the trilingual infielder — he speaks English, French, and Spanish — was named the Arizona Fall League's Breakout Player of the Year after torching the circuit to the tune of a 1.248 OPS. His regular season numbers were likewise pleasing to the eye. Suiting up for the Double-A Wichita Wind Surge, Julien slashed .300/.441/.490 and slugged 17 home runs, all while cutting down on his strikeout rate (to 19.3%) and putting up an even higher OBP.
"My approach was less passive this year," Julien acknowledged during his stint in the AFL. "In 2021, I was waiting for pitches way more. This year, I wanted to be more aggressive, swinging early on off-speed pitches that were hung, and going after fastballs that I felt I could do damage on. Hitting for a higher average was the goal. I'm happy with what I was able to accomplish."
"He took major steps forward," concurred Derek Falvey, Minnesota's President of Baseball Operations. "He's always been a pretty good hitter. We knew that he had good plate discipline — he knows the strike zone and will take his walks — and this year he learned how to get his bat to the ball more efficiently, and more consistently."
A physical adjustment factored into the improved bat-to-ball skills. Julien reduced the steepness of his bat path, allowing him to better cover elevated fastballs. And while trading some extra-base hits for more contact was a comprise he was willing to make, the difference proved to be relatively insignificant. Julien was still able to produce power — a facet of his game that he views as integral to his future success.
"I think the next step for me is to be able to drive more pitches over the fence, and to hit more doubles and triples," said Julien. "At the same time, I want to keep the same mentality of taking my walks and hitting for average. I want to keep getting on base at a high clip. Of course, another step is proving that I can do it at a higher level."
According to Falvey, Julien might be getting an opportunity to prove himself at the highest possible level in the not-too-distant future.
"He easily could factor into our plans next year — at some point over the course of the year," Falvey said at the recent GM meetings. "The last remaining area for him is the defensive side of the ball. He's played second base, and there is still work to be done defensively. But offensively… he's not a finished product, but he is much more advanced than his age, or his years in the minor leagues, would indicate. He's pretty close to a major league-ready bat."